Madison, Wisconsin
Brews and Dudes
Welcome to Get Lost, a newsletter by Real Queer America and Love & Estrogen author Samantha Allen. Named after the 1995 Magnetic Fields album, Get Lost explores unsung and undersung places, people, and texts through a personal lens. This second entry takes you to Delta Beer Lab in Madison, Wisconsin. Enter your email below to subscribe and receive all future posts!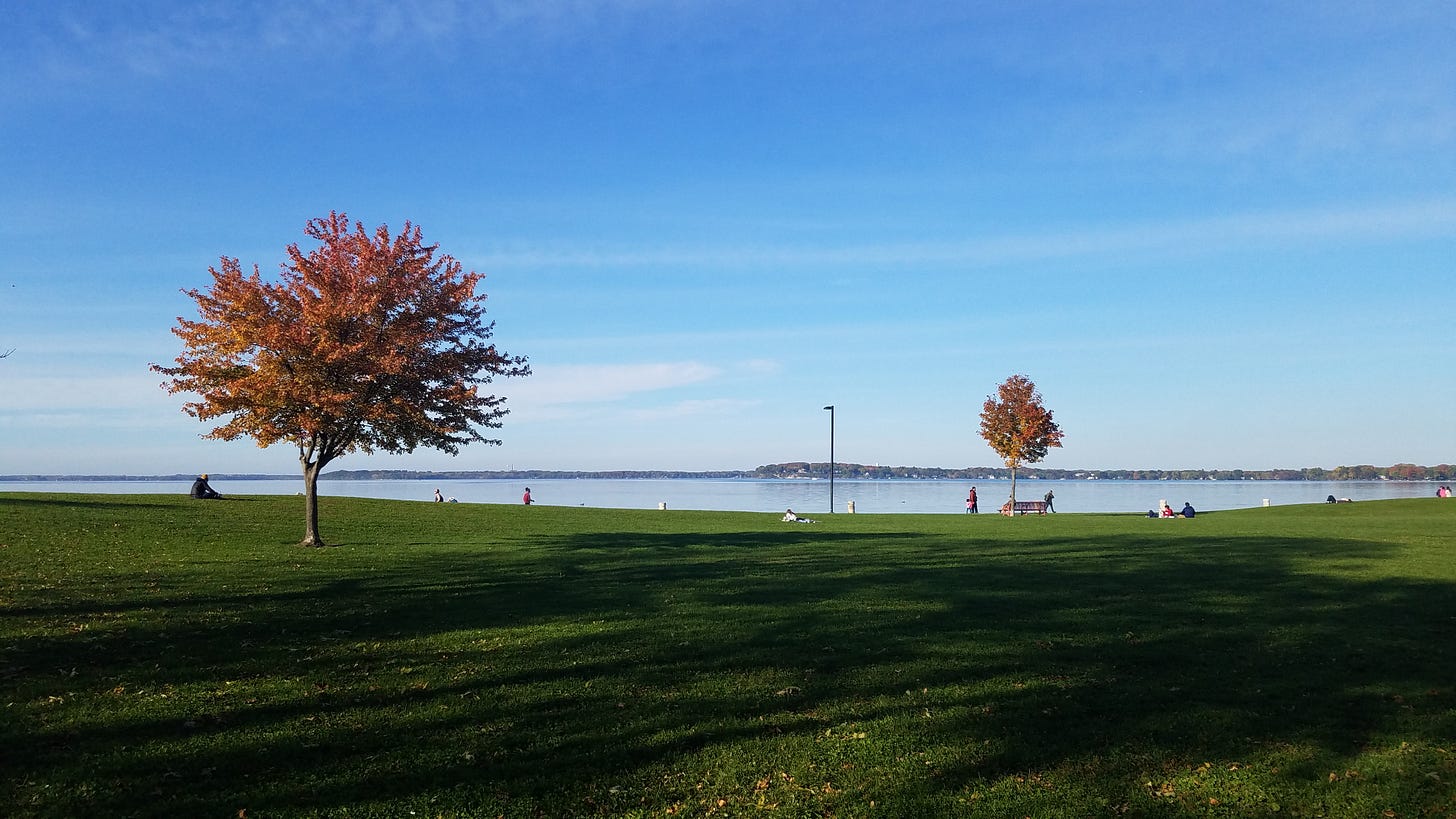 There's a popular 2012 Saturday Night Live sketch in which Bill Hader and Fred Armisen play a gay couple from Maine, complete with matching wool sweaters and orange fishing overalls. Their exaggerated accents were half the joke. The Maine-centric sexual euphemisms about "going down east" and "docking the boat" got huge laughs, too. But much of the humor of the sketch seemed to stem from the disjuncture between what the audience expects a gay male couple to look like—fashionable, cosmopolitan, well-groomed—and these two fishermen who get all of their clothes from L.L.Bean.
Imagine that: Gay people in Maine who look like they're from Maine!
That sketch came to mind last week as I sat in Delta Beer Lab, a brewery located in an unassuming office building in Madison, Wisconsin. The Packers-Raiders game was on the TV—and Green Bay was winning, so the mood in the room was high. A Pep's Drafthaus pizza weighed down with a wonderful amount of Wisconsin cheese sat in front of me. Because I was scheduled to fly out in a few hours, I abstained from alcohol, opting instead for a root beer that was made in house.
Filling the large industrial space were guys in Packers jerseys—or should I say, gays in Packers jerseys? Delta Beer Lab is an LGBTQ hangout, even though you might not notice it right away. When you walk in, you might think that it's a typical craft brewery, but then you would start to notice the telltale details: First, you might spot the decorative beakers behind the bar, filled with an array of rainbow-colored liquids. Then when you go to the bathroom—after too much root beer, perhaps—you would notice that the stall doors are rainbow-colored as well. Finally, upon reemerging into the airy central space, you would notice that a lot of these sports fans seem to have left their wives at home. (Oh, wait…) By the time two men walked in the door with a pug on a Pride leash, I realized what was happening. I thought my friend had just taken me to a brewery that was cool with LGBTQ people, not a bona fide destination for gay Green Bay devotees. It was my fault, honestly, for seeing a bunch of football jerseys and automatically assuming the crowd was mostly straight people.
Imagine that: Gay people in Wisconsin who like things that people in Wisconsin like!
For the past two years, I have been experimenting with sports fandom the same way I used to look for new bands to follow in college. I love women's basketball and soccer. Football is more impenetrable, but I'll still put a college game on in a hotel room, mostly to feel the company of other voices in the emptiness. It is fun, I am finding, to care about something that is culturally important, yes, but also arbirtrary by definition. Points, yard lines, penalty boxes, balls and goals—it could all go away and society would still function. It doesn't matter—and that's why it matters. At a moment when the fate of the planet seems pretty grim, there is solace in this: Elena Delle Donne, playing with three herniated discs and a broken nose, winning her first championship or Nicolás Lodeiro, in a playoff MLS game, kicking a textbook-perfect goal to seal the win.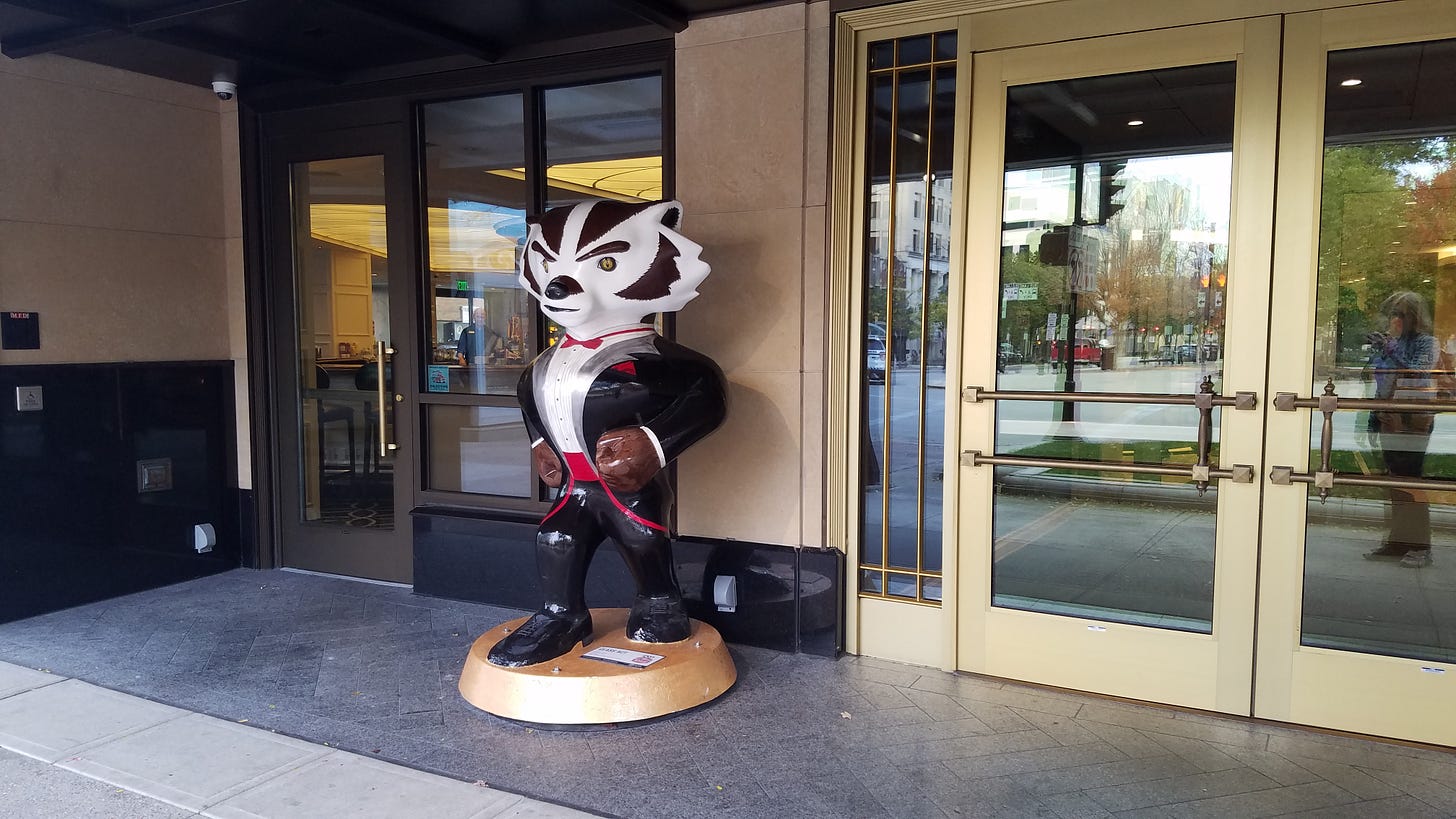 There is a beauty to the anonymous camraderie of sitting in this Wisconsin brewery and sending up a cheer whenever the Packers score a touchdown—and they score several, winning the game 42-24. (I, on the other hand am defeated by a pizza so deliciously cheesy that I have to surrender the final slice to a takeout box.) To be clear, I don't fetishize this as some kind of "simple life" the way 30 Rock's Jack Donaghy loved but never commited to the idea that life could just be about "beers, boats, and buds"; eavesdrop on any conversation in Delta Beer Lab and it's clear that Packers fandom is anything but simple. These people all have almanacs in their brains. Midwestern life isn't "simpler," but it is different in ways that cut through the LGBTQ community as they would any group of people in this country.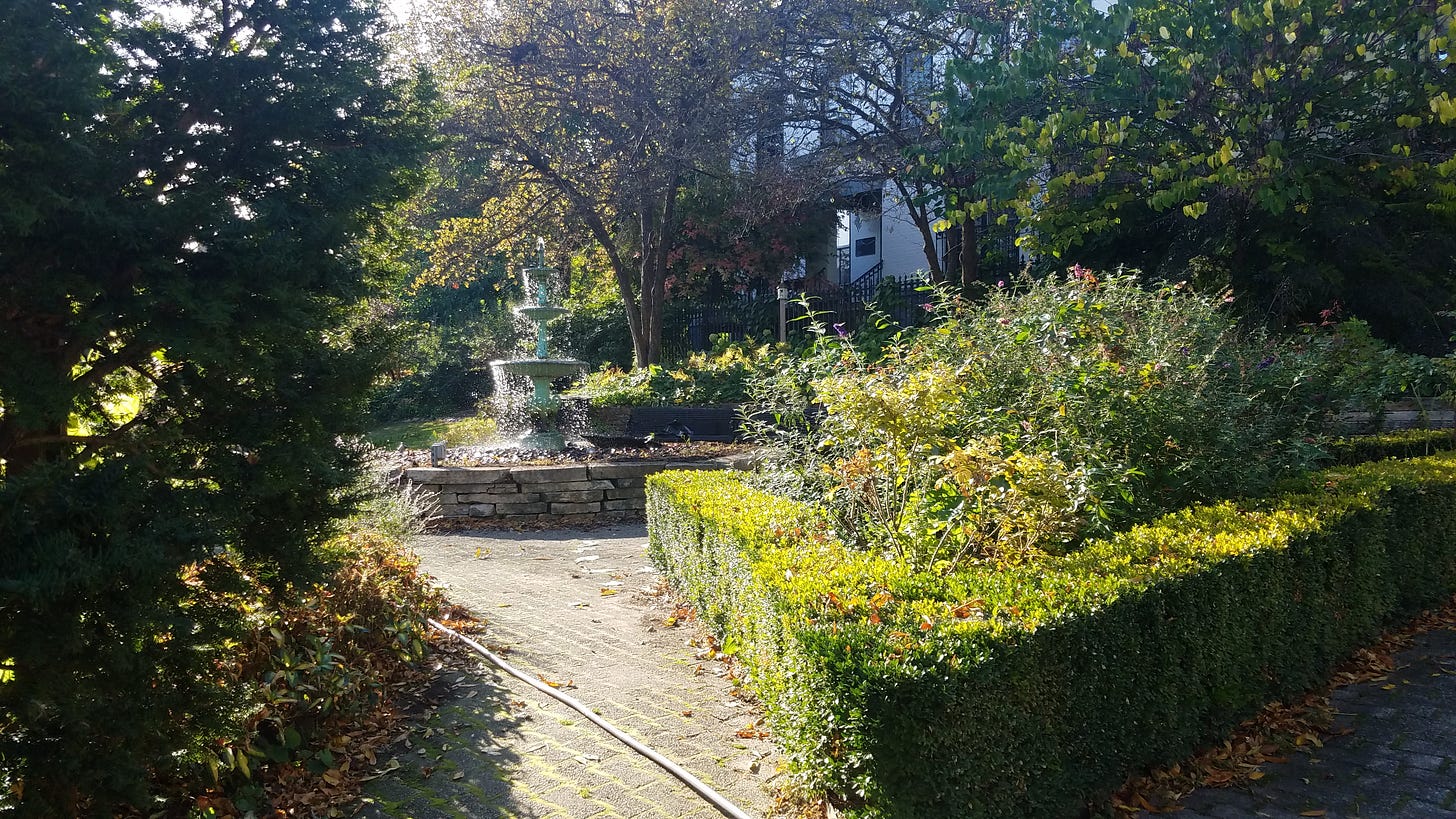 If there is one thing I have taken away from Real Queer America, it is the recurring pleasure of encountering my community in situ and surrendering myself to a new set of norms. I like to root for the home team, whether that's eating at a Mississippi lunch counter, hiking a Utah mountain, or taking in a football game. When in Rome, when in Maine, when in Wisconsin.
Thanks so much for reading Get Lost! If you enjoyed this post, you might also enjoy Real Queer America: LGBT Stories from Red States. Share using the button directly above and subscribe by entering your email in the field below.